Sigmify is ₹999*
per user per month all-inclusive
Sigmify is $19*
per user per month all-inclusive
What is included?
 Unlimited conversations with teams
 My Operations app
 MyApps** to help you define and deploy apps instantly
 Performance Dashboard for the apps defined by you
 Sigmify mobile app
**Configure and use as many apps as you want for the entire company. The apps will be mobile ready.
* ₹999 if paid for a year, ₹1090 if paid monthly
* $19 if paid for a year, $21 if paid monthly
* Taxes and duties as applicable will be charged extra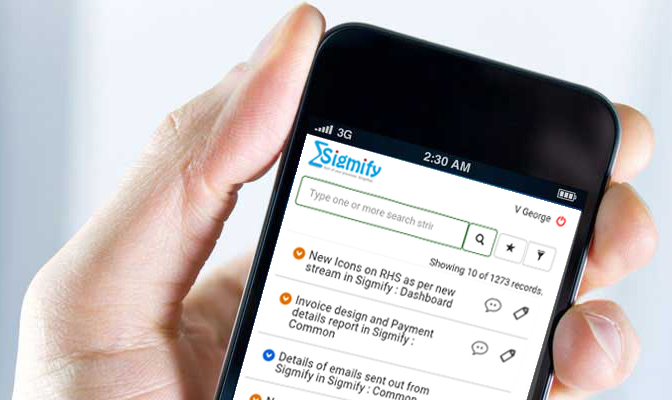 Start collaborating with your team now
Fully functional. No credit card required.