Sigmify is a SaaS solution that allows teams within an organization to collaborate; Users can define and automate custom business processes and integrate these processes to their existing business applications, displaying all a single view called the "Stream", for users to access their work from a single place.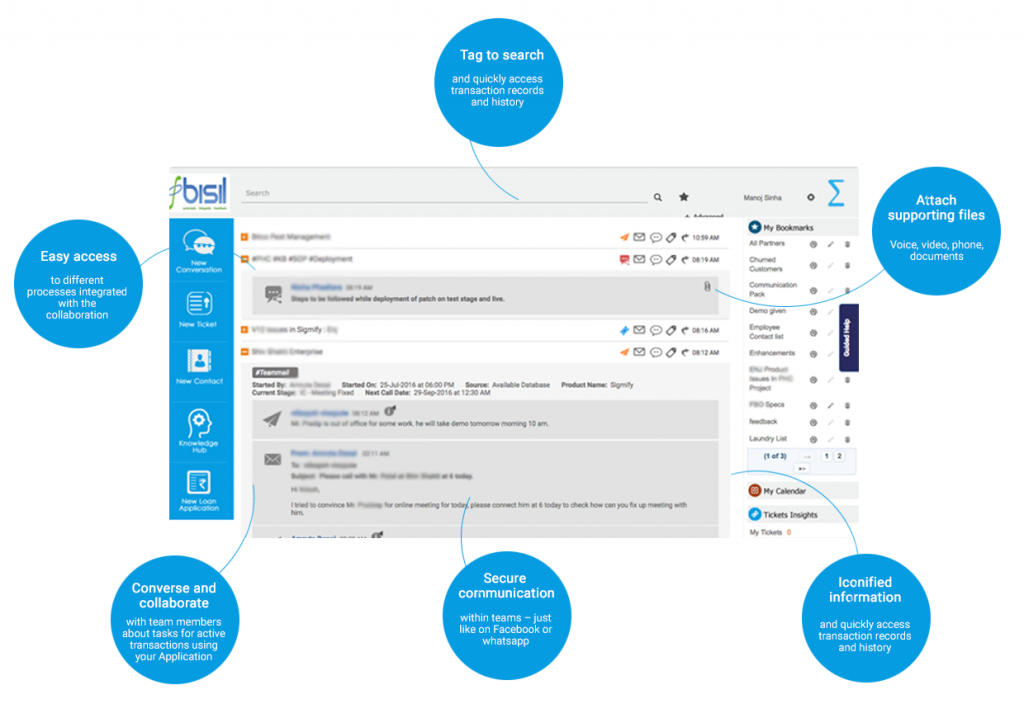 Stream
Each Sigmify user has their own personalized dashboard where they can view their pending tasks, initiate new tasks and get insights into their business. Sigmify Stream provides one single interface that provides a common point of access to all transactions across all applications. It is an aggregation of transactions and it appears on the dashboard. Sigmify's collaboration framework allows users to work together, comment and annotate transactions.


Conversations
In addition to integrating transactions from various processes into Sigmify Stream, Sigmify users can initiate discussions, that will be part of the single stream display. These Conversations can be carried on with people within the company as well as with people outside the company – in different domains. This expands the horizons of collaboration and improves the quality of conversations and work. The capability to search across conversations, make these conversations a living Wiki.


Transactions
Start your work, complete tasks, whether adding a new Company to Contacts or a trouble Ticket, or a task you have defined as part of your custom process, depending on your role within your company and the tasks you perform. Sigmify Transactions provides integrated access to transactions across all enterprise applications that are integrated with Sigmify.


Search
Customize your view of the Stream based on your business and what you want to see daily. Users can Search the Stream with keywords, define searches, save searches, share searches, tag them and filter on tags. This extensive search feature makes it possible to do things like perform a category wise search of Incidents like all critical incidents, incidents under IT Classification, and incidents within a date range. These searches can be saved and shared with other users. Over time, this builds a user's customized Sigmify platform.


Insights
Users can access several analytical reports providing insights into their Enterprise applications, or processes automated on the BPM platform of Sigmify. Some examples are leads acquired within a period, sales pipeline, open and closed tickets, tickets status and so on.
Start collaborating with your team now
Fully functional. No credit card required.