Business Processes have always been the magic formula to boost productivity. However, this is just the first step. The real key to improved results lies in the collaboration of all the involved members.
Sigmify enables your entire team, including remote, multi location and mobile members to collaborate in an easy manner. The collaboration is built into our SAAS based, automated processes for contact management, ticket resolution and knowledge hub. We strongly believe in an effectiveness that can be measured and constantly reviewed.
All our processes come with no upfront costs as they are cloud based. Team collaboration tools are so vital to day to day productivity that it is pointless to be stuck with one that stops working for your system on any given day. Pay as you go – is our mantra to boost team collaboration in your organisation.
For customers with more complex and individual needs, our MyApps module allows us to build custom business solutions using our no/ low code approach using our Business Process Management (BPM) platform.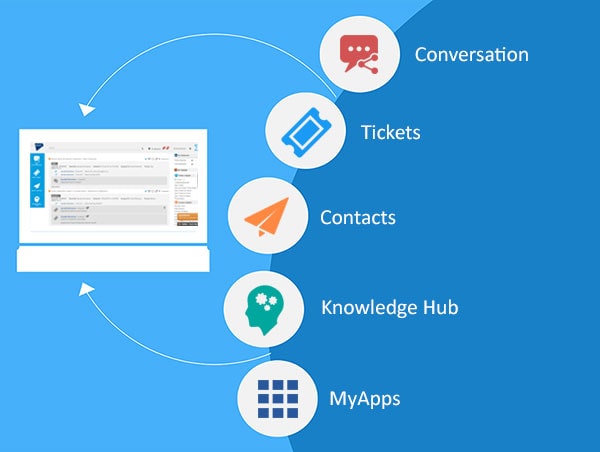 Start collaborating with your team now
Fully functional. No credit card required.