Capture every issue. Resolve them. Store and Reuse knowledge.
Is your task management team wasting their energy on being information sleuths instead of doing wonders with their skills? Save your team from haggling over information loss or scatter regarding daily issues/tasks.
Sigmify's helpdesk ticketing software keeps everyone on the same page during issue management. Track issues from start to closure without a worry, no matter where you are. Our free mobile app keeps everyone connected!
Sigmify Tickets in your ticket uninhibited growth!

Customizable Solution

Fast Issue Resolution

Lower Support Cost

Collaboration

External Entities
Create, Assign & Monitor
Prioritize Tasks
Customise Task Life cycle Stages
Create Project Based Access
Get Insightful Reports
Use Emails To Trigger Tickets
Extract Knowledge Using Search Tool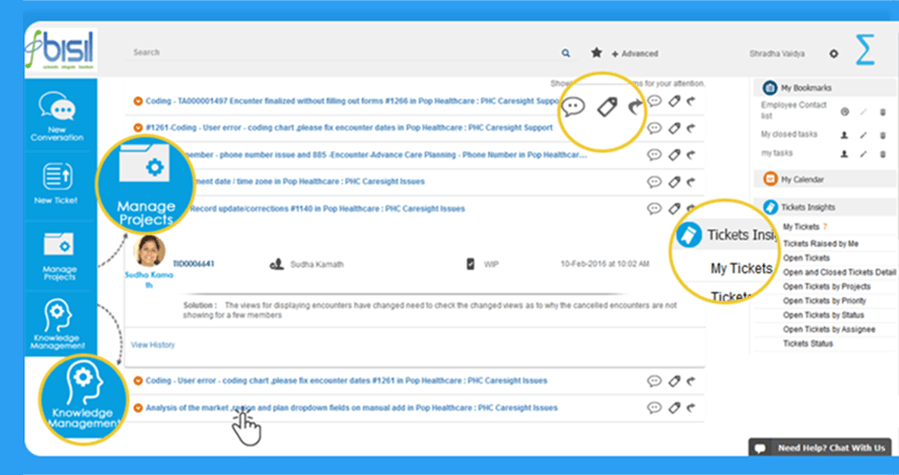 While you are busy solving issues, Our ticketing solution builds a powerhouse of Knowledge !

Bring in the knowledge revolution. Just need an email and 2 minutes.
Fully functional. No credit card required.