Healthcare  Team Collaboration
Teamwork and inter-personal collaboration are necessary for patient care in a decentralized health system with many levels of health workers. Health care is an integrative profession.  Doctors, nurses, technicians and other professionals from different specialties work together to communicate and share information. These multidisciplinary teams try to get the following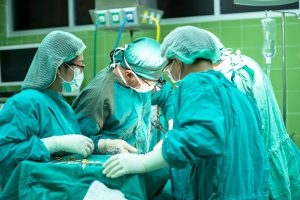 A comprehensive understanding of the patient's situation by asking more questions.
Make an initial assessment of the patient.
Come up with a care plan after discussing with team members who possess different specialized knowledge.
This type of teamwork and collaboration help  improve patient care, safety and patient plans for care and discharge.
Health care systems involve numerous interfaces and patient handoffs between multiple health care practitioners. Even during the course of a short interaction, a patient may interact with ten different hospital employees ranging from physicians, nurses, technicians, administrators, etc.
How will a Collaboration Platform help?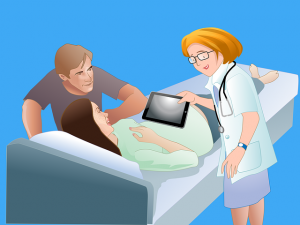 Securely transfer  critical patient information between  various parties and applications involved in patient care.
Improve patient safety and outcomes , by providing a platform for  health care professionals to work as a team and communicate effectively.
Ensure all

critical information is available

at each touch point,

reducing inaccurate diagnosis and treatment.

 Care team members' assessments, judgements and actions are based on the information available and any gaps can have permanent or fatal consequences for patients.

Reduce the  number of medical errors

, which in turn increases patient safety.

Improvements in decision making

, as collaboration between physicians, nurses, and other health care professionals allow team members to become more aware of each other's strengths, knowledge and skills
The team approach ensures one person alone is not responsible for the patient's health and an entire team comes together to coordinate a patient's well-being.
Collaborative care in the health care profession is integral to achieving optimal patient health. By increasing communication and partnership across disciplines, we get  better patient care and safety.
A collaboration platform is a great medium that helps in integrating  scattered teams and diverse applications. It plays an important role in solving  communication problems and loss of critical information relating to patient health .