Categorized as a newly industrialized country, India Inc. is one of the major economies of the world. Backed by an average growth of approximately 7% over the past two decades,  the sixth largest economy (in terms of nominal GDP) is now on a strong growth path.
Economy Post demonetization
It is heartening to note that 
despite the marginal disruptions caused by demonetization, the International Monetary Fund (IMF) estimates India's growth to rebound to 7.2 % in 2017-18 and 7.7 % 2018-19. The easing of the supply of cash in the system would help the temporary disruptions attributed to demonetization to gradually fade away. A healthy monsoon forecast should also support consumption and fuel GDP growth.
Steps taken by the Government
The government has already taken several steps to lay down the foundation for this forecasted growth. These steps are mostly technology based, as there could be no better medium other than technology to ensure the following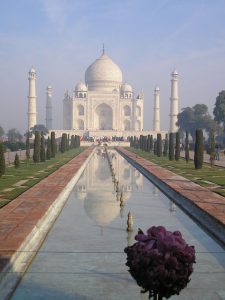 Acceptability
Accessibility
Speed
Transparency
Security
Efficiency
To name a few – Simplification of income tax efiling, AAdhar card, opening of bank accounts, New (Unified Payment Interface) UPI based transaction System – Bharat Interface for money (BHIM), for payments.
Simplified income tax return filing

 
The introduction and simplification of the e-filing of income tax return, over the years has led to a greater adoption and higher collection of taxes. The finance minister recently commented that there were 91 lakh new tax payers in the country post demonetization.
AADHAR 
Aadhaar is a 12-digit unique identification number issued by the Indian government to every individual resident of India.  The Unique Identification Authority of India (UDAI), which functions under the Planning Commission of India, is responsible for managing Aadhaar numbers and Aadhaar identification cards. The Aadhaar project was initiated as an attempt towards having a single, unique identification document or number that would capture all  details, including demographic and biometric information, of every resident Indian individual.
This basic  official identity document , is offered by the government to a section of the population who did not have a PAN card ,passport etc. The registration facility for this process is almost to the doorstep of individuals, making it easy for everyone to get a card.  Many people who did not have an acceptable identity document, and were deprived of certain basic facilities like driving license, loan, insurance, banking, subsidy on LPG, can access these services and can be a part of the mainstream economy, which would lead to a growth of GDP, due to their contribution.
Adoption of Banking 
Approximately 270 million bank accounts (which are linked to AADhar ) have been opened over the last 3 years and about $10bn has been received as deposits.
Unified Payment Interface(UPI)Based transaction system 
With the implementation of UPI, mobile banking is expected to be a very common phenomenon even in rural India. The increase in the number of people using this technology would also generate more business and thus growth in the GDP.
Technology as the enabler
It is established that technology would be the best enabler to this development which would also inherently induce transparency and efficiency.
Forecasts -Growth in Cloud Services
Gartner estimates that government spending on IT services will total $2,093 million USD in 2017, a 15% increase from 2016. This forecast includes spending on internal services, software, IT services, data center systems, devices and telecom services. IT services (which includes consulting, software support, business process outsourcing, IT outsourcing, implementation, and hardware support) is expected to grow 14.6% in 2017 to reach $2 billion, making it the largest segment within the IT spending category.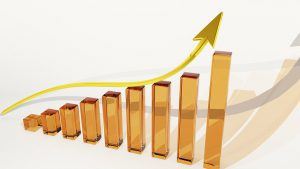 Forecasts by this Info-technology research organization indicates that the public cloud services market in India is projected to grow 38 percent in 2017 to total $1.81 billion. The leader in the pack of such services would be Infrastructure as a service (IaaS) which is projected to grow at 49 percent in 2017, followed by 33 percent in software as a service (SaaS) and 32 percent in platform as a service (PaaS). The increase in the last two options clearly indicates a shift from on premise services to the cloud.
Conclusion
The urban population in large numbers have already adopted the new era technology offered by the government leading to   increased demand and to keep pace an increased supply . The inclusion of a large mass from the rural population, into the formal economy through providing basic services like banking  will definitely augur well for GDP growth during the coming years.