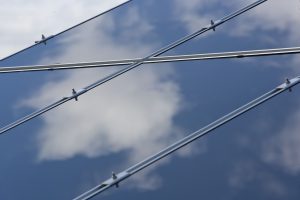 Indian Solar Growth
The Indian solar sector has contributed  39%—over 7,100 megawatts (MW)—to the overall energy capacity addition from 2011 to 2016. This is according to data from Mercom Capital Group, a US-based research and consulting firm.
India is on course to become the third largest solar energy market globally. The addition of  8.8 gigawatt (GW) of target capacity addition in 2018 will help India overtake Japan. China leads the world in installed capacity, followed by the US and Japan.
The Indian solar market has grown by an average 72% in the last three years. Each year has added about 8-9 gigawatt (GW) of solar capacity .
The Indian solar growth in market size and the Indian government's strong commitment to the solar sector have attracted the world's leading private sector players . Masayoshi Son, the founder of Softbank, the Japanese conglomerate plans to invest 20Bn dollars in India's solar energy sector. Other investors are Taiwan's Foxconn group and India's Bharti group.
Solar State Wise Growth
The states of Tamil Nadu, Andhra Pradesh and Telangana are the fastest growing in India . The southern states account for  nearly 60% of the total new capacity added in 2017. The worlds largest , single location solar power project is situated in Tamil Nadu's Kamuthi and unveiled in 2016. The 648 megawatt (MW) plant was set up by Adani Green Energy,  at a cost of Rs 4,550 crore.
Cochin, located in Kerala State, is now the first airport in the world to run completely on solar power. This is the seventh busiest airport in India handling more than 1000 flights a week.The airport started with a small pilot project by installing a solar energy plant with 400 panels on its rooftop in 2013. When that experiment succeeded, it decided to go all the way. In August this year, the airport became totally self sufficient in meeting its energy needs after it installed a 12 megawatt solar plant close to the cargo terminal.
Solar Growth Sector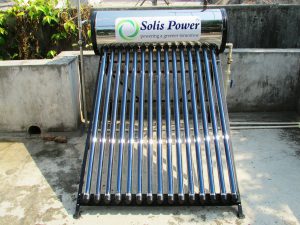 Installing rooftop solar power panels will lead to  solar growth and adoption. This sector is projected to add 12GW of solar capacity by 2021. Solar panels can be  installed on available rooftops to produce electricity directly.Solar appliances like solar water heaters can be connected to solar panels.
Solar Growth Target
The government has revised India's solar power target to 100GW from 20GW, by the year 2022. As of March 2017, India had an installed capacity of 12.2GW of utility scale solar. Hitting this target will require about $160 Bn of capital as calculated by the ministries in New Delhi.
Current Solar Capacity
Solar capacity in India is to touch 18.7GW by the end of 2017. This is about 5% of global solar capacity.
Around 10,842 MW of solar projects was in the pipeline as of Sept. 30 2017
Reasons for Growth
There has been a dramatic fall in prices that solar energy developers are charging for energy. In August 2015, developers were charging a record low price of 5.49 Rs/KW, a month later it fell to 5.09 Rs/KW. Two years later the prices have fallen to Rs 3.30/KW. The bid for the 500MW Bhadla solar energy park was won at a guaranteed price of Rs 2.44/KW. This has led to low costs for customers.
The price of Chinese made solar panels have tumbled in the last few years as a manufacturing boom has led to over capacity.
The Government's involvement in the sector has lowered India's high cost of capital.The Government

Acquires the land
Guarantees connections to the power grid. Many states have waived  "wheeling" charges for solar projects.This means solar developers can identify commercial and industrial buyers for their power and send the power over the transmission grid for free.  This can reduce the cost of power by 10 to 25 percent
Guarantees payment to the project developers should the state run utilities default in payments

 A quarter of India's population is not connected to the power grid, so there is plenty of unmet demand for electricity.
Issues to Growth
Easy ways to Integrate  solar capacity  with the National Power Grid.
The Indian government may impose Anti dumping duty (ADD) on solar panels imported  from China, Phillippines and Malaysia. This is at the request of ISMA( Indian Solar Manufacturers Association), whose members make solar panels. Higher duty will raise solar power panel costs. This will  benefit  local companies in the short run, but may raise the cost of solar energy.
There are many open questions around the Goods and Service Tax (GST) levied on Solar power components.
There is a fear that solar project developers may not be able to provide energy at the low prices agreed to during the bidding process, leading to defaults.