I recently attended a seminar on 'Leadership in Industry 4.0'. It was 'Food for Thought' as they say. Many stalwarts from various sectors including industries, academia, entrepreneurs and social shared the dais to present their thoughts. They shared their perspective, experiences and expectations from the future. The attempt was to demystify the term 'Industry 4.0' and discuss the ways in which this new revolution can be approached.
The moot question was 'How do you define Industry 4.0 and therefore what was Industry 1.0, Industry 2.0 and Industry 3.0?' 'Industry 4.0' term was first used by the German manufacturing industry. Some argued that Industry 4.0 is still hazy. Some gave long definitions and graphs to represent evolution from Industry 1.0 to Industry 4.0. I picked up the simplest definition that is easy to remember.
Industry 1.0 – Mechanization
Industry 2.0 – Mass Production
Industry 3.0 – Automation
Industry 4.0 – Smart factories with Internet of Things
To understand Industry 4.0 we have to understand how it is different from Industry 3.0. Today, in Industry 3.0, the factories are highly mechanized, machines have sensors that accept parameters as input, perform pre-defined tasks and show the output on a dashboard. This output is fed to the decision support systems for manual or automated decision making based on business logic.
Industry 4.0,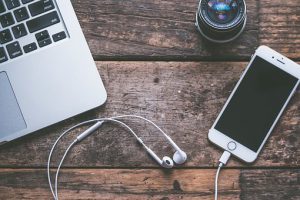 Taking the collaboration route will include the entire value chain from production process using raw material and components to produce finished goods; use sales process to reach to the end customers via logistics, suppliers, dealers & distributors.
Internet of Things will connect gadgets, home appliances, physical devices that have embedded softwares, sensors, connectivity mechanism to form a huge network. The devices will be capable of data exchange using IOT layer.
While there are several examples of IOT in our daily lives, in the industrial sector sensors inside the equipment will monitor if the parts are performing as they have been programmed. If any part exceeds threshold it will alert the manufacturer. If any of the quality of the part inside the machine has degraded the machine will alert the operator. Quality of the part can be determined by the physical attributes such as weight, shape, sharpness, color etc.
Industry 4.0 is touted to truly revolutionize the way manufacturing processes work by optimizing the production in the smart factories and bringing down the production downtime to almost zero. There are a few challenges envisioned such as potential security breaches, requirement of huge investments and above all fear of loss of jobs.
For SMEs Industry 4.0 is a journey. In order to embark on journey following stages have to be passed: Collect the data – monitor variations – analyse the data – make required changes. So message is tighten your seat belts and get ready for Industry 4.0!
Top image source: