The renewable energy industry and specifically the solar power sector is gaining momentum nowadays. Mostly the residential and commercial property owners are showing interest in solar panel installation. It is not only because they are environmentally responsible but also they understand the economics behind it and the value they will get out of it in terms of bill savings or property appreciation.
Multiple initiatives are being taken by Governments to ensure the growth in electricity production capacity from the Sun. They are providing subsidies, making the approval process easy to include more and more participants in this development.
In spite of all these favourable circumstances, companies working in solar panel installation are facing many challenges in their sales activities. Solar panel installation business is quite different from utility-scale solar EPC companies. Typically most of the companies execute multiple projects simultaneously. These are small-scale projects and need to be monitored on fast track basis.
Major challenges in sales for these companies can be met with an effective lead management and collaboration tool.

1. Managing a large number of leads
Sales team acquires a large number of leads from various sources and record lots of information and documents about prospects. An effective lead management tool can help you in defining the sales process and monitoring every prospect.  Automation of the sales process and all the steps from adding leads, capturing communication details and related documents becomes streamlined. Assuring prompt follow-ups, sharing of documents and closing sales becomes easy with the lead management solution. It also saves a lot of time of your sales team which they can invest in acquiring more and more leads.
2. Document management
Usually, sales team does the site surveys, assesses power generation requirements, matches it with the customer's budget and prepares a proposal. They collect various documents from customers like electricity bills, site photographs etc. They might need to acquire the permission documents from local authorities too. Then they hand it over to the design team. Design team prepares the design, takes required approvals and further forwards it to execution team. An effective tool makes the process of document capturing, sharing and management streamlined. Availability of all required documents at one place with all associated information ensures continuity of the project.
3. Training and knowledge sharing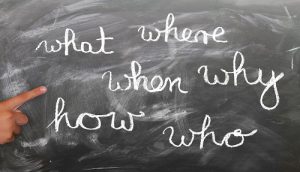 Knowledge and training play a vital part in the successful closure of the sales and project execution. Knowledge sharing culture helps your organisation not only in reducing the cost of training and but also improves the throughput of your team and helps you to achieve more with less. Different members of your team perform different types of tasks towards the common objective. Everyone is busy in performing their tasks. They have the less time for sharing the knowledge they acquire while performing these tasks with others. A lead management tool helps them to update the records when they perform their tasks in the processes. A simple sharing of the records will make it  easy for any new employee to learn about the sales process, customers' perspective, FAQs, and documentation requirement in almost no time.
4. Effective collaboration
a. Among internal team and business partners: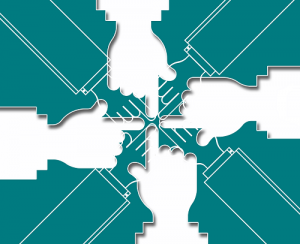 Your procurement team has to interact with your solar panel supplier for supplies and delivery to execution team on site. If the communication between your team and supplier is not clear then completion of the project in a stipulated timeline is not possible. At many instances, it's been noticed that the execution team or business partner is not aware of certain things, for example, any special instruction from the property owner about time to work on their property and because of it, the project gets delayed. Such scenarios not only cause the delay in project delivery but also increase the project execution cost and may cause harm to your organisations' reputation. A collaboration tool can help in assuring accountability and streamline the communication between all the teams and business partners.
b. Handover to execution team and project execution
The data and documents gathered during sales phase need to be handed over to the execution team. This includes the site survey information, photos, design details and instructions of the property owner. In the traditional processes, all this information is scattered at various places like emails, diary notes,  and chat tools. An effective tool can help you organise all the information at one place and makes the sharing of all required information easy and secure. The tool facilitates the accessibility of information and documents at any place at any point of time. It also saves your sales team time they spend in repetitive coordination and bring clarity of tasks for every member of the teams.
I am sure, you will be amazed by what you can achieve with just a shift from the traditional method of managing sales to using tool for lead management and collaboration. Save your sales team time and reduce the cost of acquiring the customer and successful execution of projects.